We are the Lighthouse children and we would like you to meet our large sui generis family who live in the model house we have described. This house is where our family's young children and teenagers grow up, as well as our older siblings who are studying or have finished their studies and are now working. This is our immediate family, while all the other children in the settlement make up our extended family.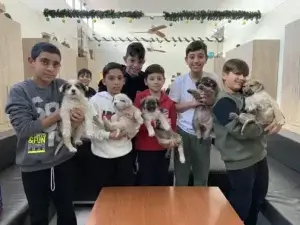 The "FAROS OF THE WORLD", which has been active for the last eighteen years in Dendropotamos, has a strong philo-educational orientation, as it goes without saying that only education and the desire for self-development can help the children of our settlement to progress.
For this purpose, a dedicated team of volunteer teachers from all disciplines has been organized, so that both we and the children of the wider family can have the best possible support in their studies, through remedial teaching and creative activities with a personalized approach. It is no exaggeration to say that the FAROS is cut and tailored to each child's individual needs, abilities and preferences.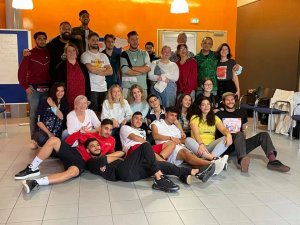 We consider our house to be the lasting celebration of our city and its active entrepreneurs, who in the midst of pandemic and economic crisis feel the need to participate in the construction with a strong sense of social responsibility and a genuine passion for perfection. We are grateful to all these fellow citizens, who willingly rushed to contribute to the creation of an innovative building, friendly to the environment and to the inhabitants of the district.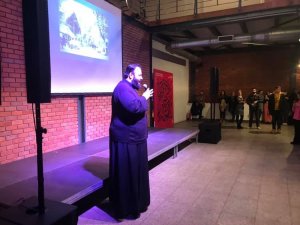 A milestone in the history of the Lighthouse is our introduction, on the occasion of our trip to St. Louis, Missouri, to participate in the FLL WORLD FESTIVAL, to Father Joseph, his family and the people of his parish. In addition to making our two trips to America, we owe to these amazing fellow members of Assumption Greek Orthodox Church Parish a large piece of our house, for the construction of which they generously donated the needed funds, and continue to donate for the construction of two additional wings, which will allow for more parallel activities, which is expected to greatly increase the number of beneficiaries of these activities.
Still, thanks to these wonderful and incredibly giving people, we secure a large portion of the scholarships to the IEKs, which provide our high school seniors with vocational training credentials along with a passport to a promising future.