The activities of the "Faros tou Kosmou" (Lighthouse of the World) Roma Children's Protection Center start from the early childhood awakening and the necessary food, taking their steps to school, preparing the lunch table with the love of the volunteer ladies, ensuring that no children are left alone we outline the key points of the program. But these are not enough. Tuition, music lessons and foreign language lessons by volunteer teachers of the city, complement our overall effort for elementary culture of children. And of course, we are interested in the good health of our children. Stacks of doctors sacrifice time and effort by providing vaccinations, ophthalmological and dental checks and general medical follow-up.
---
Roma Child Protection Center Actions
1. A
wakening sector
2.
Food sector
Cooking

Serving

,

Planning the needs of children's nutrition
3.
Education sector
Educational team

Roma-learning:


Since November 2016, we've created a volunteer training team with a goal and vision to help children to love learning, unlock and capitalize on their potential. In addition to the courses, we provide counseling services for the Learning Profile to cope with any difficulties in learning as well as Vocational Guidance. Finally, Mental and Psyche Empowerment Group is supervised by School Psychologist.

Tutorials,

Enhanced teaching courses

Non-formal learning lessons

Foreign Language Courses,

and computer courses by volunteer educators

Empowerment Group

Psychometric tests of vocational orientation and learning profile
4.

Accommodation
The Faros tou kosmou(Lighthouse of the world) continues to expand its premises and improve them for the best and most quality result by offering the possibility of cohabiting children in a harmonious warm family environment with all comforts and amenities. 
5.
Health sector
Vaccination, dental and ophthalmological testing, issue of individual health cards, healthy eating courses.
6.
Mental Health Sector
Mourning Management Sessions

Responding to a addicted parent and learning disability of the child
7.
Afternoon Creative Employment
Through the workshops and meetings each child discovers his own "wants" and talents. The "Faros tou kosmou" gives you the opportunity to participate in a variety of actions and hobbies. Over the years the benefactors have created painting and photography exhibitions and have participated in competitions and have created their own films.
Theater, painting, dance, handicraft and gardening workshops

Library – Reading Room

Astronomy

Photography

Music lessons – Music band


One of the children's favorite activities is music. Lessons for all musical instruments, orthophony and theory. Our skills and successes have surpassed the narrow boundaries of the city. The band of "Faros tou kosmou" has played in the biggest places in the city: Royal Theater, Concert Hall, Ampelokipoi Cultural Center "Karabantesio", Aristotelous Square, White Tower, Flower Theater, Neosios Observatory, Thessaloniki Warehouse, , Camp Once upon a time Skouras camp, Lazariston Monastery and has been awarded many times for its work as it participates in many charity concerts in prisons, institutions, greco-schools, schools, refugee reception centers, ecological and antiracist s festivals, schools, camps and where called to offer fun feeling and emotion. One of the band's children, Alexandros Sagouris, became known all over Greece through his participation in the X factor video contest.

Educational Robotics Courses – Participate in meetings and competitions at National and World level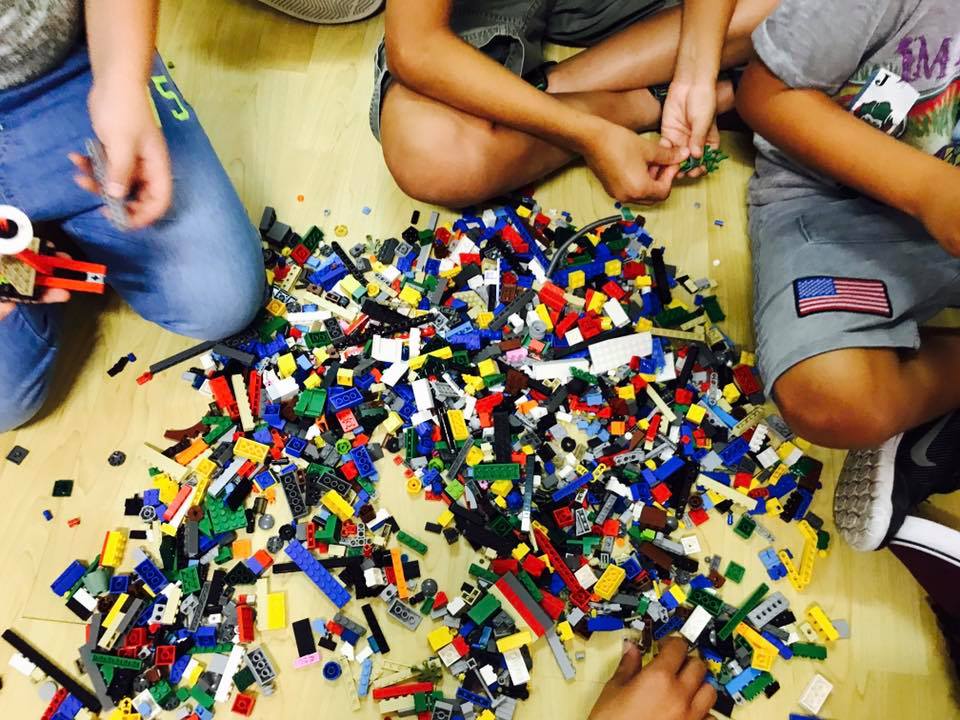 If the music was the one that broke the boundaries of the ghetto and made Dondropotamos' voice heard throughout Greece Robotics recognized the "Faros tou kosmou" all over the world. Our teams, Fargobots and Connect, and the Rottators team with Father Athenagoras have achieved through their participation in pan-Hellenic and global competitions to distinguish and change the image of the area, to showcase their neighborhood and to demonstrate that knowledge , stubbornness, love and will break the ghettos. The teams have been distinguished for the last four years Pan-hellenic among others with the 1st team award, 1st prize of a younger coach, 1st prize award, 2nd prize award, an award against the conditions have traveled to America, in world competitions where they have distinguished themselves by putting Greek Educational Robotics of young people on the world map. Additionally, our children train and support other teams. The "Faros tou kosmou" has stood in the last years economically, materially and ethically beside the refugees, training groups and taking them to the Pan-Hellenic competitions. Every year he stands next to the Athens Merchants team, supporting his team as needed.
---
8. Sport sector
Participation in the local church football leagues
Swimming pool
Shooting
Basketball
Sports inside and outside the gym
9. Transport, storage and management
Clothing and footwear, food, school material,
games, books, medicines
small furniture, electrical appliances
furniture
musical instruments
10. Sector of cooperation with the Thessaloniki Adult Prosecutor's Office
Use of ΚΕ.Π.Α. ROM to execute alternative punishment of juvenile offenders
Provision of custody of minors
11. Visitors / Scholars' Information Area
Recording the actions of the ΚΕ.Π.Α. ROM by students from the university community of Aristotle University of Thessaloniki.
12. Web site management section
Through our site and Facebook page you can be constantly informed about our actions and events as well as our participation in major events throughout Greece. We are happy to communicate with you for any information your idea and suggestion.
Fb farostoukosmou
tsitiridis@yahoo.com Tsitiridis George
farostoukosmou@gmail.com father Athenagoras Loukataris
13. Sector of co-operation
The "Faros tou kosmou" has sustained support from individual people, volunteers, actors, municipalities, communities, groups, clubs, NGOs. Indicatively, some of them are:
Municipality of Ampelokipon
Municipality of Kordelio of Evosmos
Municipality of Thessaloniki
Region of Central Macedonia
Greek police
3rd Army Corps
Regional Directorate of Education of Central Macedonia
Thessaloniki Adult Advocacy Office
Social Policy Committee of Aristotle University of Thessaloniki
Society for the Protection of Minors
Company of Social Paediatrics
Μ.Κ.Ο. Solidarity of Life
Hellenic Association of Friends and Volunteers
Food Bank
Arsace schools
Μ.Κ.Ο. Fund of Thrace
School of nature
EduACT action for education
FLL
NGO ANTIGONE
NGO MEDIATERRANEA
NAOMI
FIND YOUR BLISS
United Societies of the Balkans
"Apostolos Pavlos" School
Mandoulides Schools
Anatolia College
IEK DELTA
American Consulate
Camping "Once Upon a Time"
14. Volunteers – supporters area
The "Faros tou kosmou" is a certified center for the employment of volunteers and also participates in EVS and Erasmus + programs. He has certified, certified and helped and trained by providing all the supplies to students for their practical training. Hundreds of people have been around us all these years, and they are still helping us with either material or service. the "Faros tou kosmou" would be nothing without these thousands of supporters of our work. We thank you all. It is our pleasure and honor to all belong to the same family.
The team of our volunteers is called "RO-LEARNING", because it aims with everything that gives children easy and equal access to LEARNING. The "Faros tou Kosmou" in cooperation with the Centers for Prevention of Addictions and Promotion of Psychosocial Health "Sirius" provides volunteers with education, psychological support and guidance, empowerment as well as certification of volunteer work
15. Scholarships
The "Faros tou kosmou", focusing all these years on eliminating school leakage, offers students scholarships to IEK, college universities, guaranteeing the continuity of studies and the acquisition of appropriate tools for specialization and future professional rehabilitation.
16. Educational seminars
In the effort to keep young people out of work and not to interrupt learning and to avoid turning to illegal activities, the foundations have been created and efforts are being made for professional specialization and rehabilitation. The best professionals of their kind, specialized NGOs and companies provide seminars and lessons to teenagers and unskilled young people.
17. Participation in conferences and workshops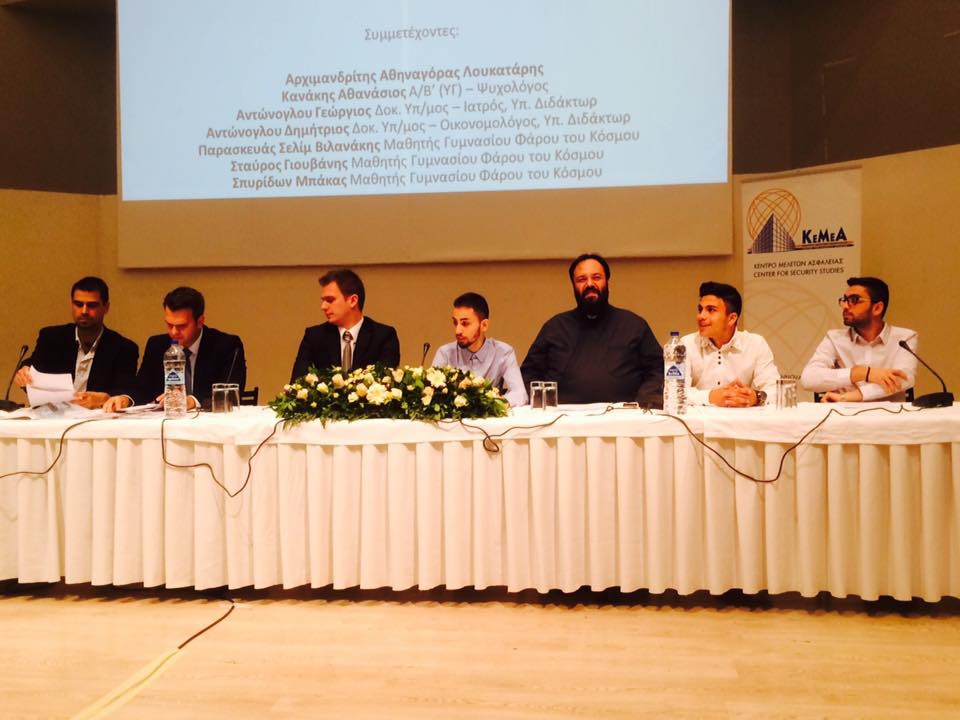 Volunteers children and beneficiaries of the "Faros tou kosmou" participate in dozens of conferences and workshops each year either as observers or as speakers. Texts with ideas and good practices that have been found in the way of implementation have been presented and have been awarded as Good Practices by Municipalities, Ministries and NGOs. For example, "Faros tou kosmou" has participated in events such as KEMEA, Ministry of Employment, Cultural Diplomacy Institute, American Consulate, Ecological Movement, PAL, Eastern Antigone, Praksis, Arsis, Municipality of Thessaloniki, Municipality of Ampelokipoi Menemeni, Tedex Kavala, Parliament of the Greeks, Council of Europe, State Department,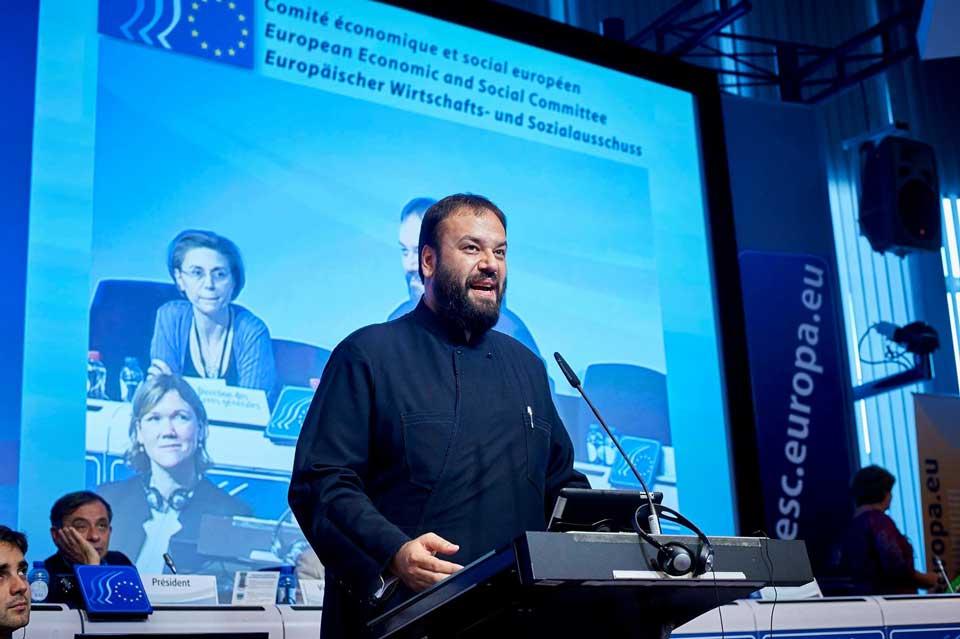 18 Participation in Greek and Pan-European Networks
The "Faros tou kosmou" is a member
His 'PAL Network for Support of Roma Entrepreneurship' (PAL Network for Roma Entrepreneurship)
Thessaloniki Diktio – Network of volunteer organizations in Thessaloniki
Select Respect – Network of Human Rights Organizations
Anna Lindh, the Hellenic National Network of the Euro-Mediterranean Foundation for the Dialogue between Cultures.
19. Entrepreneurship
The Lighthouse of the world helps the absorption of young people into the labor market and aims at the creation of SOCIETY and other structures for their self-organization.
20. Excursions
During major holidays and holidays, as well as on weekends and in summer, there is the opportunity for a holiday and a camp that combines relaxation, play and sports with creative employment, museum visits and learning.
Camps
Every summer, the children of "The Faros tou kosmou" enjoy the benefits and the joys of the camp thanks to the support and assistance of the people next to us.


Once upon a time http://www.miaforacamp.gr/
The camp "Once upon a time .." is a family camp where everyone knows everyone, everyone is a great companion, no one is alone. Thanks to the love and support of Mrs. Gogak, you give us the opportunity each year for dreamy holidays that combine athletic spirit, creativity, fun knowledge.

Skouras camp http://skourascamp.com/


Camping Educational Robotics


Where technology and fun become one.
Each year the robotics teams of the "Faros tou kosmou" have the opportunity to experience the unique experience of the Robotic Camp Robotics camp "SeaSun + Fun S.T.E.A.M. & RoboticsCamp" thanks to the support and love of Skouras camp and eduact-action for education. In robotics laboratories, children construct and plan their own robots to practice their programming and engineering skills, and through tests they perform to perfect their robots in all areas. Apart from robotics lessons and creative workshops, of course, there is also a lot of fun and fun.
21. Participation in voluntary actions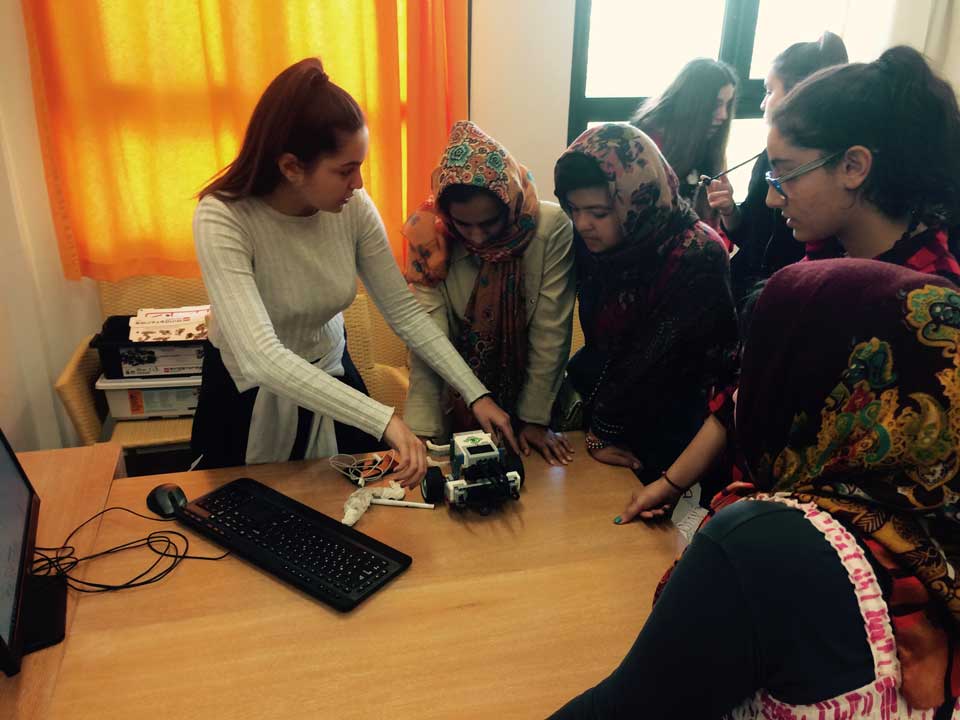 In our everyday life, we listen to the needs of our neighbors and we are happy with all our new cooperation, action and initiative aimed at improving the quality of life. The "Faros tou kosmou" is present at all events, festivals and initiatives that contribute to the promotion of volunteering, offering and helping. The children of Faros have played music at many festivals, concerts and festivals, has trained other children in Robotics and have participated in other groups' activities such as cleanliness, childcare transportation, creative employment with children tree planting etc.
22. Lunch of love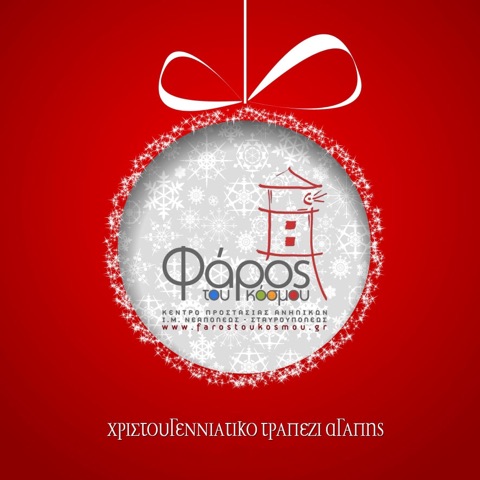 Every year on Christmas Day the catacomb of the holy temple of Saint Nektarios opens its doors and, immediately after the divine operation, invites all friends, supporters, sponsors, volunteers, friends and residents of Dendropotamos to a thank-you meal. It is the least that the "Faros tou kosmou" can do to say in a way a great thank you to everyone who is daily next to his work. During the meal there are paintings and photographs of children, music-theater performances and of course many gifts are given to children.